Your own dedicated event page.
You can promote your event with your tailor made landingpage and let everybody know about the speakers, timetable and content of your already memorable event.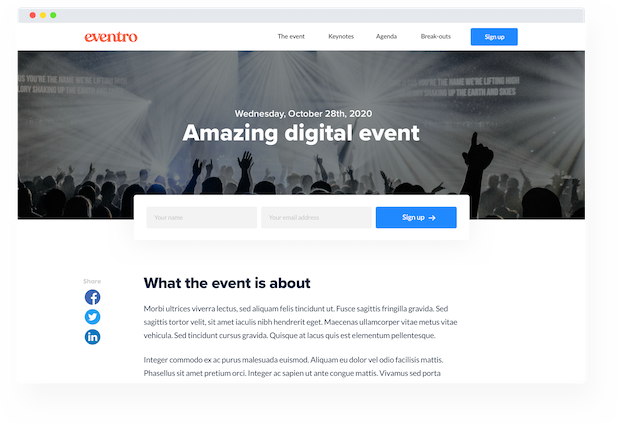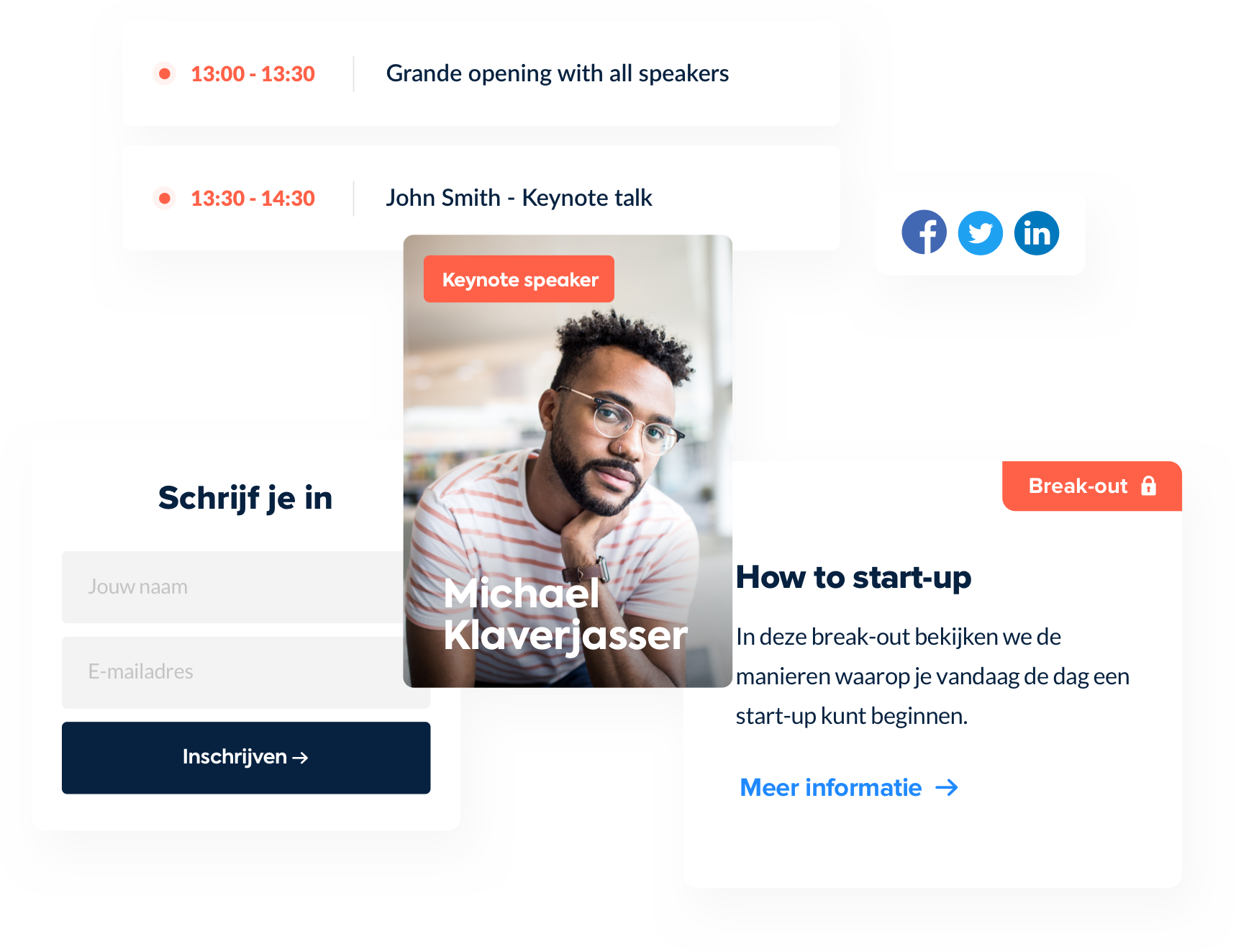 Supply your attendees with pre-event info.
You need to inform and trigger people. With your dedicated event page, you can share all the ins and outs of your upcoming event. Tell your (potential) attendees about the speakers, key subjects and other (interactive) components of your online experience. All in service of getting them to sign up to your online event
Hosting your event
from your live venue.
We can set up a studio at a location of your choosing, such as at the top of the A'DAM Tower in Amsterdam. Including all the technical solutions tailored to your needs. We got you.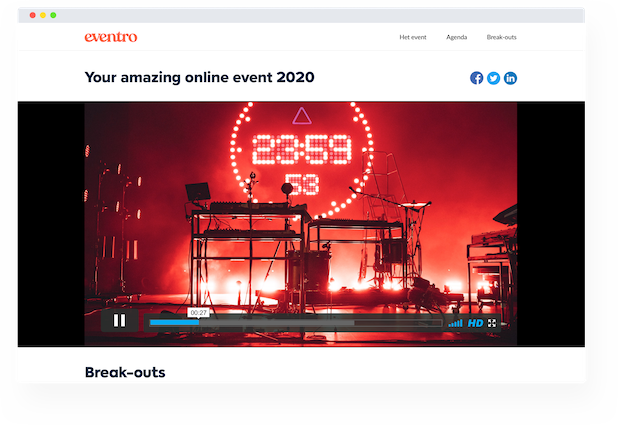 Authentic interactions
The power of events comes from the interaction(s) with its audience. Without it, your online event could be nothing more than a pre-recorded video. Eventro offers a wide range of customisable, interactive elements.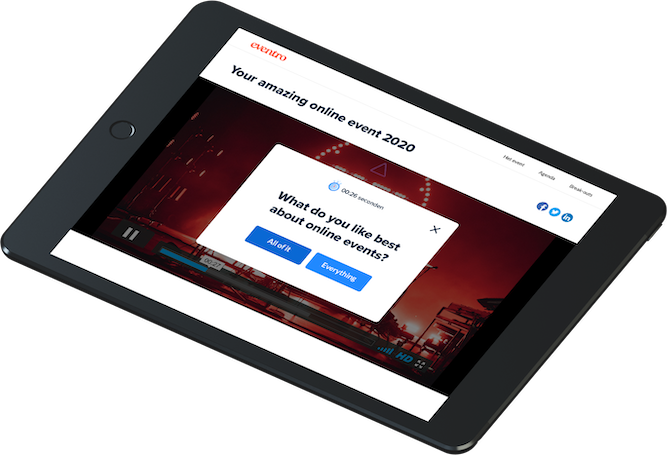 Live-chat
attendees can comment in real time on your event and talk to each other
Polls
ask what your visitors think about current issues, interesting cases or the weather!
Q&A's
want your attendees to be able to ask you questions so you can immediately clarify a matter? Done deal!
Gain meaningful
insight in your event.
Your event felt great and looked amazing but what do the numbers say? Within Eventro, you have the possibility of understanding your event with core metrics. How many people of your invited members actually showed up, how long did they stay and which parts of your event where most interesting to them? Find it out within your events' insights.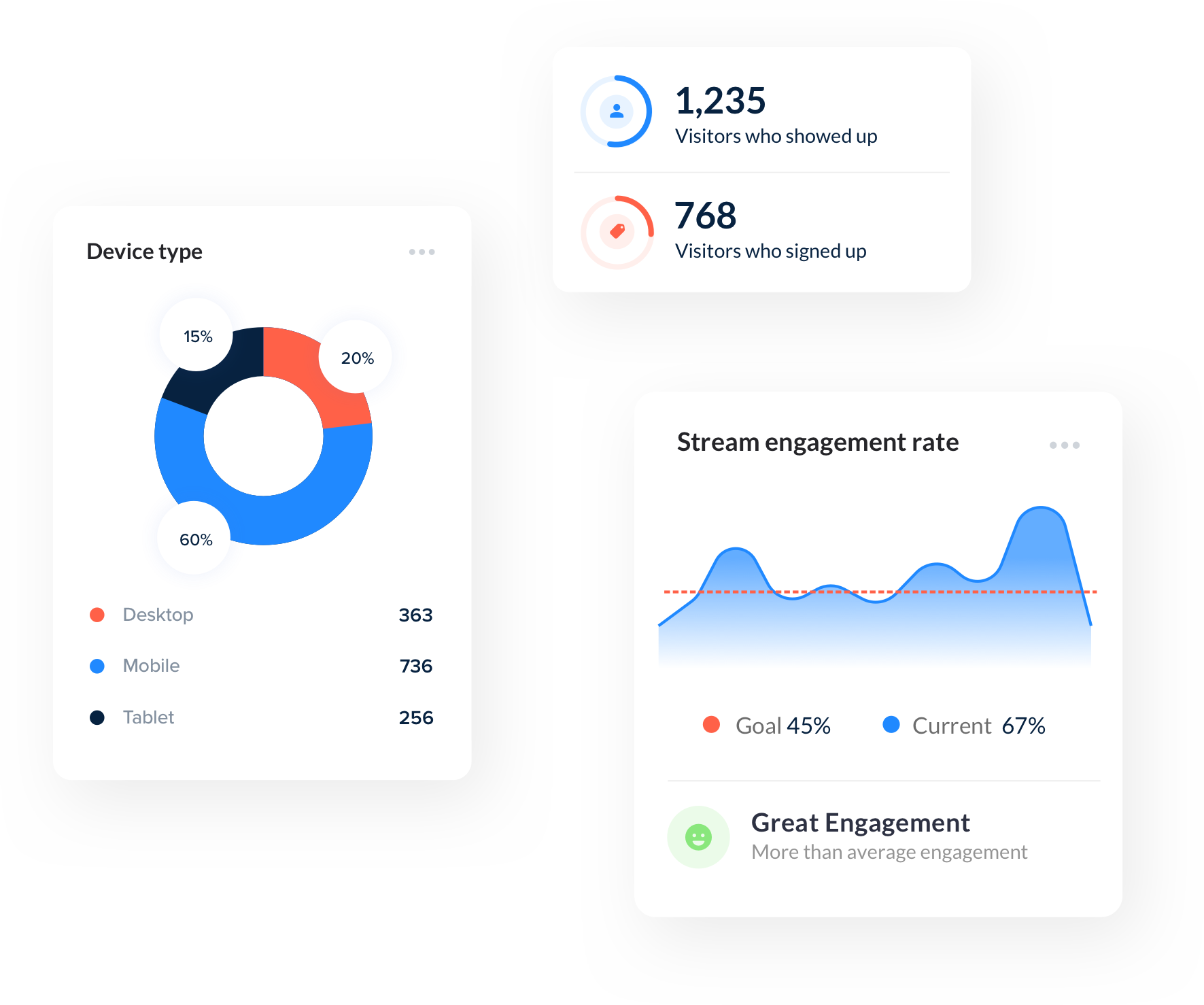 Managing it all from
your dashboard.
You like to be in control. We get that. That's why your event comes with a dedicated dashboard that provides you with all the necessities and features to make sure your event is equipped with all the right bells and whistles.