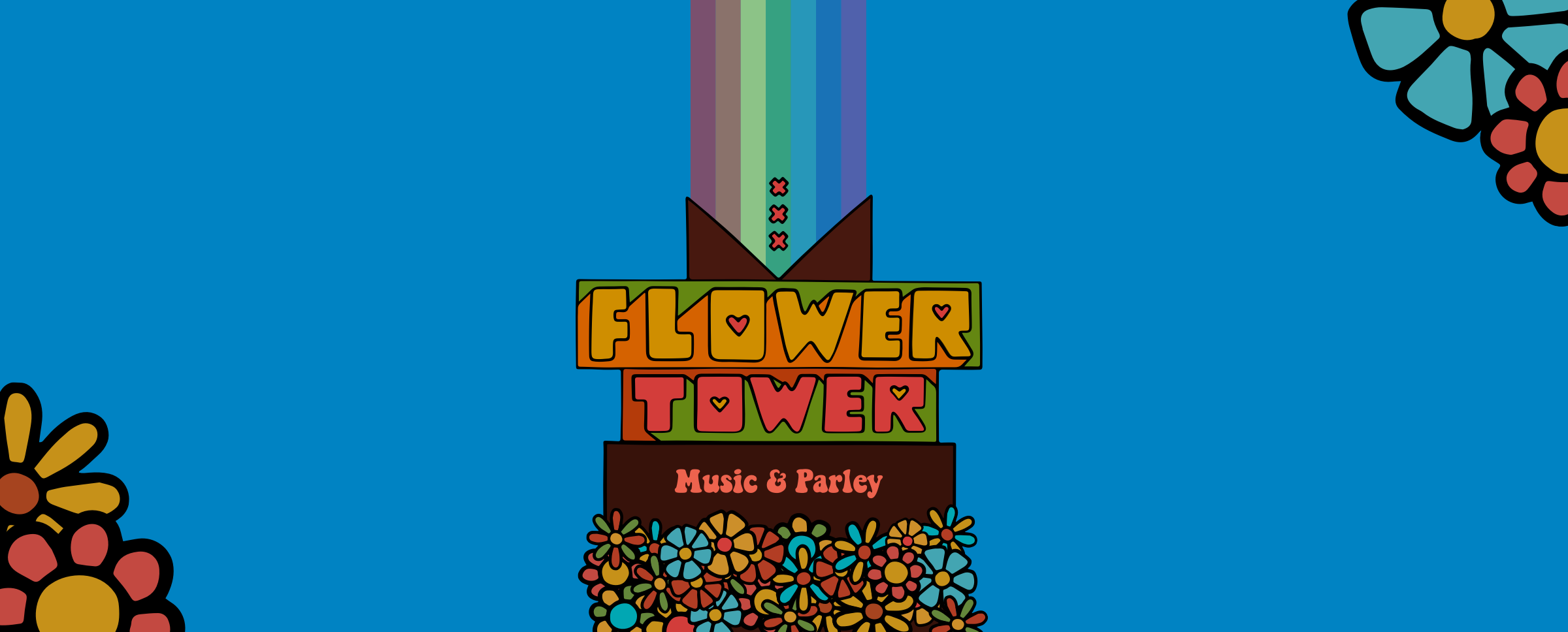 15 August 2020 , 19:00 - 16 August 2020, 23:00
Flower Tower Online Weekender
Get your online ticket
€FREE
698 others are going

These are crazy times. Everybody has settled to cancel all festivals and great gatherings. The people's most powerful tool – coming together – has been frozen. This summer, therefore, calls for something rather special.
In the weekend of August 15/16, the same weekend the legendary Woodstock took place in 1969 while the Hong Kong Flu pandemic swept across the world, we bring you Flower Tower Online Weekender. At Flower Tower, the creative vein of our society is joining forces to pump-out Love, Inspiration and Reconnection.
A'DAM Tower will function as a powerful 2-day transmission tower, sending out high vibration frequencies into the ether of Love, Hope and Empowerment with an irresistible line-up. This one of a kind co-creation experience is completely free and offers live performances that unite all through the sounds of music, the healing force of the Universe. The purpose, to dream a better future. Together. As ONE.
Feel welcome, we hope you tune in!
Now, without further ado, you can find the timetable for our mainstage here:
Saturday
19.00 - Opening ceremony – Flower Tower Houseband
19.15 - Alain Clark
19.30 - Blackbird
19.45 - Pink Oculus
20.00 - Yori
20.15 - Pablo van der Poel (DeWolff)
20.30 - David Benjamin
20.45 - Chris de Meza
21.00 - Joep Beving
21.30 - Someone
21.45 - Lucas Hamming
22.15 - Friday
22.30 - Dawn Brothers
23.00 - Serendipity
23.15 - EDO8 x Awanto3
00.00 - Steve Rachmad x DJ Surgeles
00.45 - Charlton x Infinite Pleasure
01.30 - Deniro x Steve Rachmad
02.15 - Fraulein Z
Sunday
17.00 - Silver Bones
17.25 - Falko Nelson
17.45 - Bobbi
18.10 - Celine Cairo
18.30 - Light Leaks (Max Meser Group)
18.45 - Elman & Young
19.00 - Tim Akkerman
19.15 - 45ACIDBABIES
19.35 - Jennifer Ann
19.50 - Femke & Breno
20.00 - Tijn Touber - Stadslicht
20.15 - Jennifer Ann
20.30 - Femke & Breno
20.45 - Tim Akkerman
21.00 - David Benjamin
21.15 - Gerson Main
21.30 - Ernst Jansz
21.45 - Closing ceremony Space Jam

These are challenging times, in which we need to take good care of ourselves to stay healthy and strong. We can work on our resistance by keeping our vibration high. It's therefore with great pleasure and gratitude that we bring you a kick-ass program through 4 different stages, filled with awesome live musicians, DJs and inspiring speakers. We're gonna bring you good vibrations because it is through joy that one resists. Get empowered by our talks and enjoy the music. Sing, listen, laugh and dance your ass off, it's a powerful strategy of resistance.
We wish you a great Flower Tower!



To fill up this musically dry summer for you, all artists have agreed to come and play at Flower Tower without asking their usual fees, or any fee for that matter. Without their generosity, this weekender could not take place. Now you have the power to thank them by donating for the joy they have given you musically in the past and make sure they can keep going for many years to come! All donations will go directly to the participating artists.
Please donate, it's needed. Music is the healing force of the Universe and the soul of our society. Without music what kinda life would we have? So let's make it a collective operation and take joint responsibility for ensuring that the music sector will never collapse.
Or... bid on this beautiful Gibson Les Paul Tribute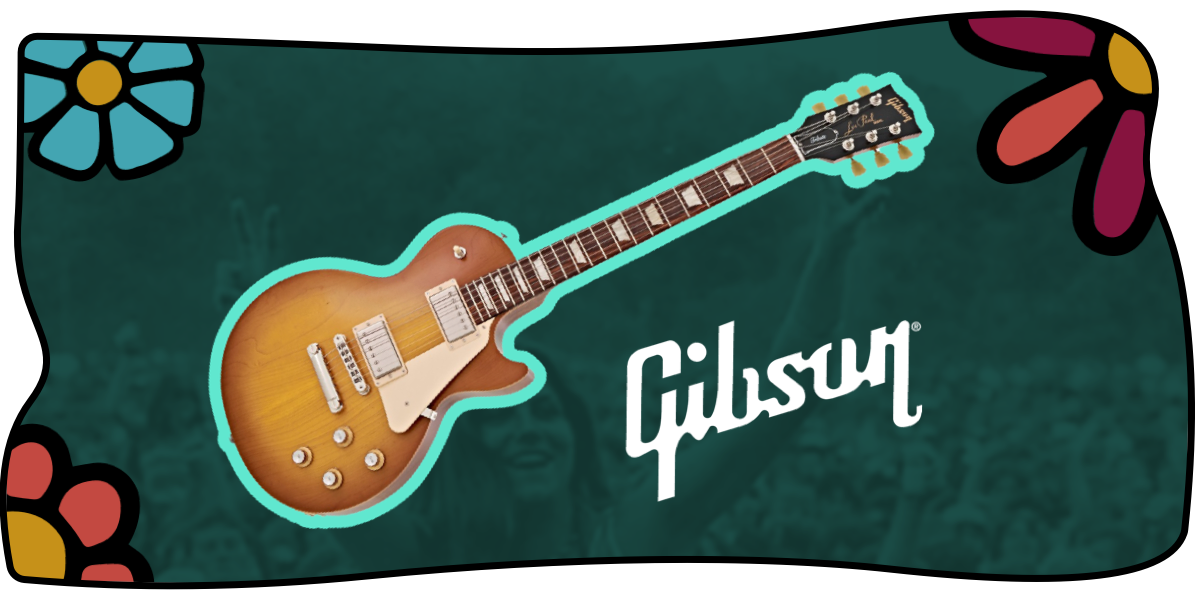 We're offering a Gibson Les Paul Tribute model (worth €1069,-) up for auction (courtesy of our amazing sponsor Gibson). All the proceedings from the auction will go directly to the participating artists!
During Woodstock 1969, these legendary guitars were already been played by legendary icons as Carlos Santana, The Who, Grateful Dead, Janis Joplin and Sly & The Family Stone. This particular guitar is of immeasurable value as it will be signed by the performing artists during Flower Tower. As icing on the cake, all the proceeds will be donated to the performing artists. Your support of this auction is immensely appreciated by Flower Tower and all the participating artists!

Flower Tower is initiated by Gijs Wisselink (artist) and his brother Tim. Instinctively Gijs knew that his friend Gitta Sluijters was the right fellow warrior to get on board also. Driven by integrity and powered by love, the three of them while joining forces were inspired to manifest a co-creation online weekend of reconnection, love and hope, Woodstock style.
After meeting with the A'DAM Tower and its residents Eventro, MassiveMusic, Eventfabriek and Brandclick, the mission started to take form. Now, this co-creating journey has turned into a powerful and magical nationwide online weekender of love, inspiration and empowerment through music and talks, and carried by many more fellow warriors. And they called it... Flower Tower.
Flower Tower. Be the change, lead by example, walk the talk and spread the love ❤
Find everything you need to know about this co-creation experience on our press page:


GIJS WISSELINK - TIM WISSELINK - GITTA SLUIJTERS
info@flowertower.love